Customized Industrialized Solutions
Z-Tec Automation Systems Inc. is an industrial automation company specializing in custom designed industrial marking and coding solutions for the real-time environment.
Founded in 1992, Z-Tec started off as a small software design firm and in less than 10 years developed into a full-service industrial solution provider. Over the past 19 years, Z-Tec has provided innovative products, solutions, and services to diverse customers worldwide.
While Z-Tec has been rooted mainly in the lumber and forest products industry, we also apply our expertise to other industries and our systems provide the same high-quality solutions to provide efficient traceability and identification for a variety of applications.
With distinctive ingenuity and a large, enthusiastic team backing up each system, Z-Tec Automation Systems Inc. continues to prove that the possibilities truly are endless.
Why Choose Z-Tec
Z-Tec is a proven leader in inkjet printing and barcoding systems design. We offer true multi-tasking, interrupt driven, real-time systems that are responsive to the demands of today´s high-speed, real time environment. We maintain our status as a leading industrial solutions provider by:
using cutting edge technology

providing custom software design solutions

continuously incorporating new products and ideas into our designs

creating rugged systems meant to withstand harsh industrial environments

offering unbeatable customer service 24 hours a day, 365 days a year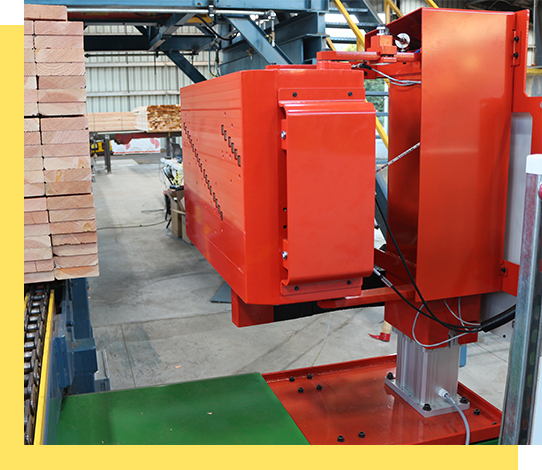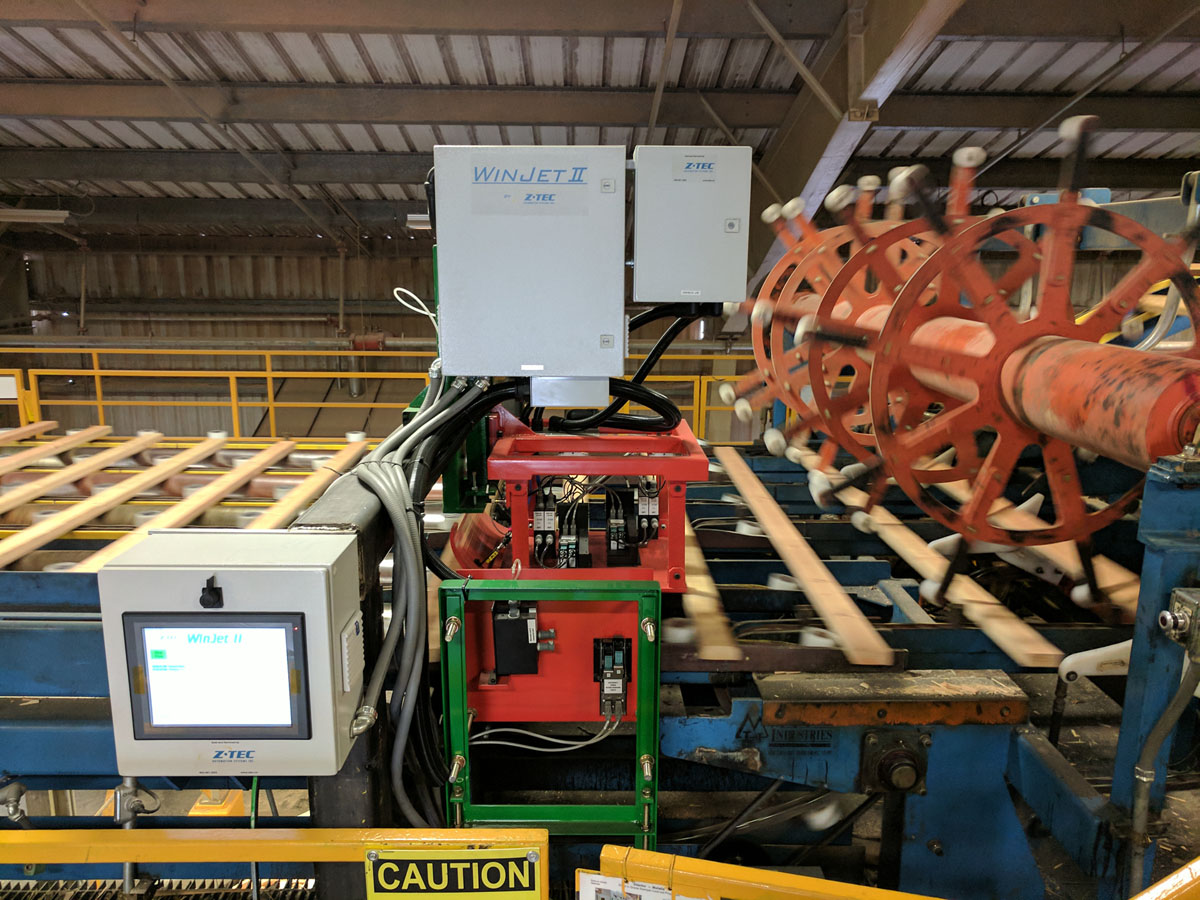 The WinJet II Lumber Marking System features an industrial microprocessor based real time control system, unlike other Windows based systems.
WinJet II replaces the outdated rubber stamper with high-speed digital ink jet printers.
WinJet II comes pre-assembled, pre-wired and pre-plumbed for a quick and easy installation.
Multi-position ski and auto-lifting mechanism allows for varying product thickness and easy servicing.
The Integrated Capping/Wiping System eliminates the need for manual cartridge maintenance..
WinJet II uses custom Developed Z-Ink for optimum contrast, weather resistance, and decap time.
WinJet II offers a Vision System to monitor print quality, performance, and detect any mechanical issues along with a reporting system to keep users informed at all times.
Product Tracking & Monitoring
A major hardwood manufacturer approached Z-Tec about tracking boards from the green line through the kilns to the planer. The driving force behind the idea was to determine the recovery and thus the profitability out of small batches of hardwood purchased from private suppliers.
NEW
WINJET II MINI MARKING SYSTEM
The WinJet II Compact is an innovative design that is rich with features on a compact scale. The smaller size allows for high quality lumber marking with more flexibility for installations with space limitation. the WinJet II Compact has many features of the full WinJet II including the hardware and software for Jet Printing, Barcode Application, and Vision Verification systems.